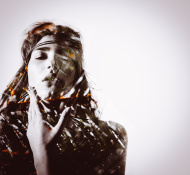 Where I've Been The Last 2 Years: The End Of A Downward Spiral
I've been struggling for the past seven years to gain control over something that had complete control over me and ultimately every aspect of my life traumatizing my loved ones in the wake of my unbridled lifestyle. Post Traumatic Stress Disorder or PTSD I was told "Was in my head," although technically that is true.  PTSD is a disease that takes hold of the brain which is in fact "In your head," although practically all other bodily systems can be damaged in many ways as a result. Other statements about this disease that I was told include but are not limited to, " Don't be a baby and fix yourself… It's not a real problem rather a state of mind…  Only you [yourself] can fix this…  Stop blaming your disorganization, anger, laziness, lack of self control and ridiculous mood swings on a fallacy… You're using your diagnosis as a crutch … What's the matter with you, It's not a big deal… You're an American Soldier, Soldier up and drive on. You're above it."  These statements are just a few from many people I encountered, too many to name, though that's not what's important.  The problem is people do believe these painfully absurdly outrageous and completely inaccurate statements.  Even I did for a while.
The truth is PTSD is a life disabling REAL DISEASE that brings even the most intelligent successful people to the brink of insanity or worse, death.  Many have actually committed suicide because of it.  There are real scientific explanations on how the brain is effected which in turn reeks havoc on other systems inside the body.  Most people are not aware of this nor was I, until one day.
Outside it was a bright beautifully sunny afternoon though inside my house and my mind I had a complete dark despairing realization that life as I had known it would never be the same.  I had reached a point of no return.  I felt something just snap within the inner part of my being. I was literally broke inside.  I had a sense of failure that encompassed every aspect of myself and saw no other way out.  I, Believing in God and in his infinite powers, cried out to Him in a moment of desperation that would loom over me that day, through the night and into the next day. I was weeping on a bed alone curled up in the fetal position declaring to Jesus, "That's it! I'm done!  I don't care how you do it just take me, take me now! I don't care if I get hit by a bus or drop dead from a heart attack, just kill me! I give up my ghost, take me now Jesus!  I can watch over my four sons from heaven better up there anyway.  I'll be their guardian angel!  I can't take this life anymore. I'm done!"  So I waited thinking Jesus, my savior, would come through for me like He always did except this time I was blown away with His response.
The next day I thumbed through my news feed on facebook, wondering if I should be outside just waiting for my fate or should I go about my miserable day much like every other day I had been living.  Just then an interesting post popped up out of no where.  It said "5 Palms A holistic PTSD MST Substance Abuse Rehab center just now opened up for veterans."  This post in general seemed different.  It didn't separate the issues.  It promised a holistic approach to treat all the diagnoses together since more in likely they all attributed to one another.  I had a nagging feeling just then the Lord wasn't quite done with me yet.  I thought to myself, "How could I possibly live through one more era in my life let alone one more day."  But God in His infinite wisdom told me to trust. Trust Him, Trust these people, Trust just one more time and I did.  I made a phone call and never looked back.  I shortly thereafter ended up in Florida at 5 Palms Rehab Facility finding out that Recovery is a long, plausible goal that is scientific, holistic and very attainable.  It's been 30 days and I've never had so much hope for my future.  No more will I let this horrific disease take control of me, my family, my mind, my life and my future.  I can finally control it because now I have the knowledge and tools to succeed- THANKS to GOD and 5 PALMS of Ormond Beach by Daytona Beach in the state of Florida, U.S.A.
5Palms Trauma & Rehab Center  1-855-457-2567
PART 2 COMMING SOON : SONGS SHEDDING LIGHT ON PTSD
ZOMBIE    By CRANBERRIES
TODAY WILL BE BETTER, I SWEAR    By STARS