Now and Later
     'Wow so time can fly by!'
Pretty much everyone says that expression and experiences the feeling from time to time.  When PTSD occurs inside the brain, a part of the structure is damaged and the time stamp that is normally attached to memories are missing. I experience this weekly tho daily it can seem.  My loved ones can very easily get irritated.
'Mom, that was last week not yesterday.'
'O,' I would think…..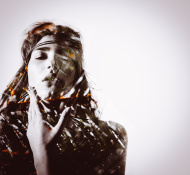 Where I've Been The Last 2 Years: The End Of A Downward Spiral
I've been struggling for the past seven years to gain control over something that had complete control over me and ultimately every aspect of my life traumatizing my loved ones in the wake of my unbridled lifestyle. Post Traumatic Stress Disorder or PTSD I was told "Was in my head," although technically that…..