I would like to sincerely thank Martha Stevens-David from Magic City News for the enthralled detailed experience she had and portrays in her review of my book.
http://www.magic-city-news.com/Book_Reviews_20/Martha_Stevens-David_Review_A_Drill_Sergeant_s_Fame_by_Kimberly_Mae19606.shtml
Providence Journal under titled section, Literary reflections on war experiences– 6th and 7th paragraphs.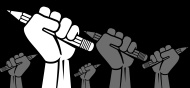 http://www.providencejournal.com/article/20151206/NEWS/151209506
Cassandra M.-  "The book is to the point and expresses exactly what the author felt and wants you to know.  I think that if you have a military family or know…..